Class meets in Scovel 116 MWF, Lab will meet in various classrooms and labs.
Initially we will be visiting  local field sites in lab (this coming Monday).
---
Below are some scenes of last year's class.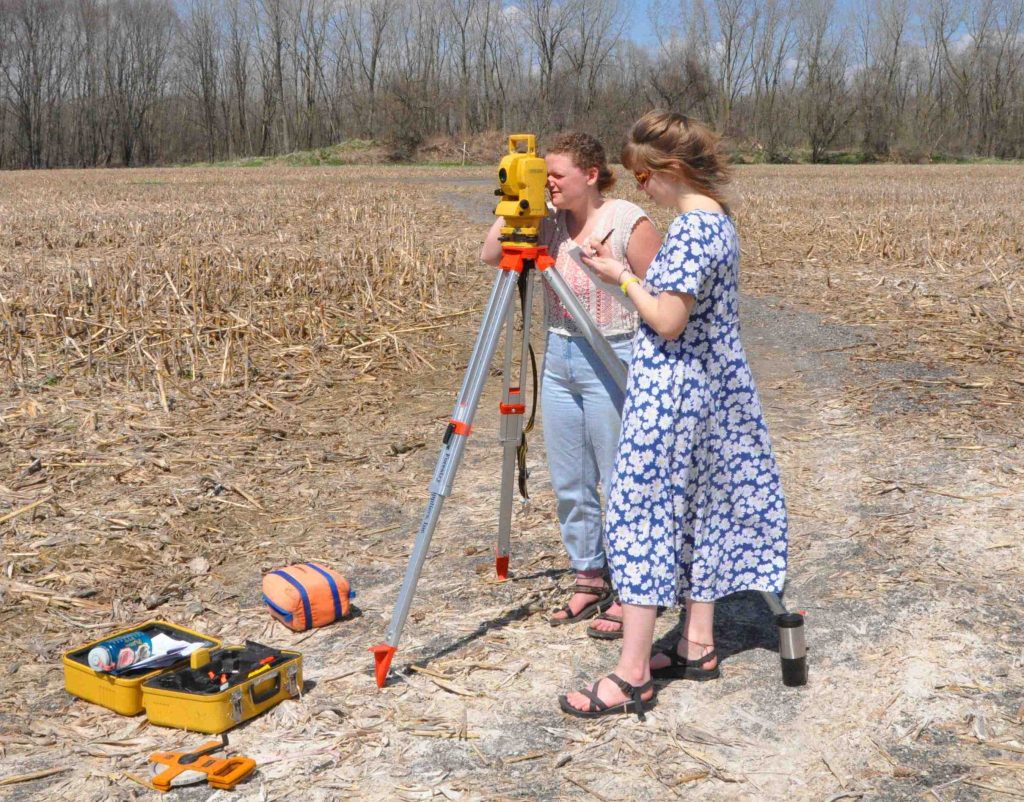 Surveying the monitoring well elevations.
Many thanks to The City of Wooster for allowing us access to the South Wellfield. The map of water levels and contouring exercise is due Monday. On Monday (20 April) we will be traveling to Rittman to describe a glacial sedimentary sequence.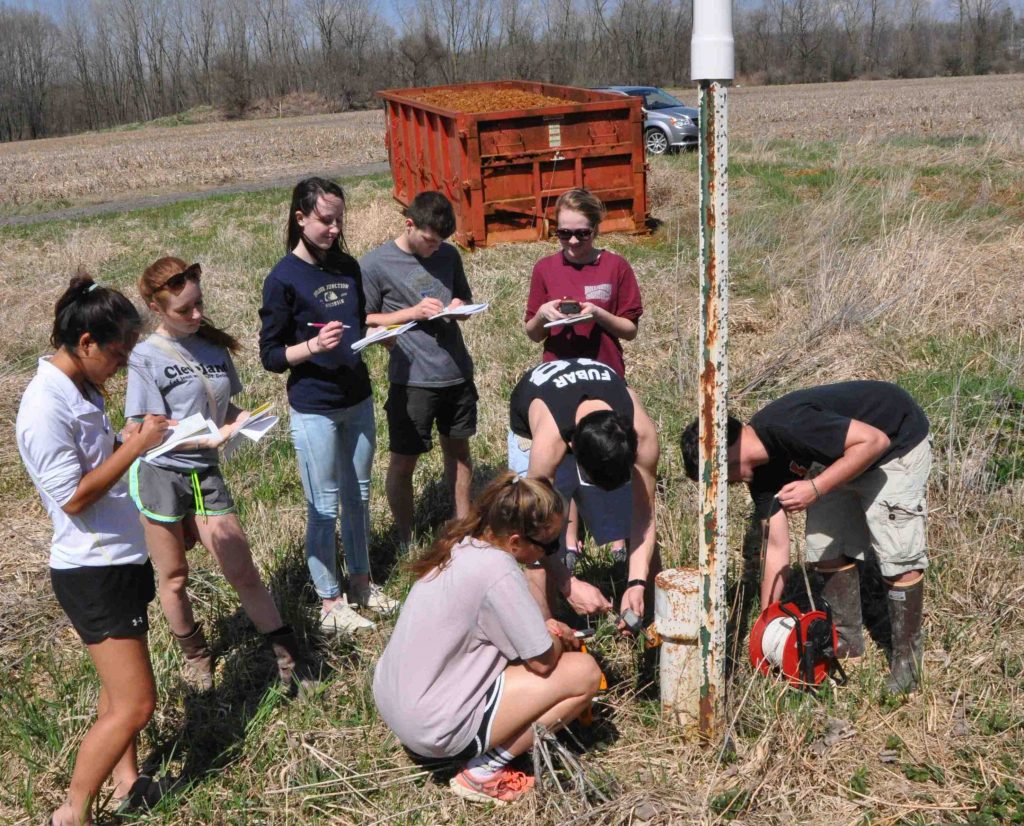 Measuring the static water levels.